English Curriculum Intent
At St Joseph's, English lies at the heart of our curriculum as we believe it is through language and stories that children learn to form concepts, express themselves and understand the world and their place in it.
Across both Key Stage 1 and 2, there is an emphasis on developing children's vocabulary with the objective of greatly expanding their word hoard from Reception to Year 6. This is done through speaking and listening, reading and writing alongside using high quality texts which are often linked to other subjects being studied like history or science. We aim to enrich children's language so they can understand increasingly sophisticated texts and are able to express themselves confidently in a range of contexts.
Since the Infant and Junior schools entered a federation, our objective has been to create a smooth transition from one school to the next by ensuring consistent systems are in place in English across both schools.
Reading
At the heart of our teaching of reading at St Joseph's we aim to instill children with a love of reading which will last them a life-time. We aim to nurture a love of reading across both key stages, enabling children to become confident and passionate readers.
Our use of quality texts in English lessons, alongside class texts and story-times, means children from Reception up to Year 6 are being read a wide range of texts- stories, poems, non-fiction, and reports- exposing them to language and classic stories which they may find too challenging to read independently.
We have two libraries, one in each school, where we share and celebrate books with the children. In KS1, the children visit the library once a week to take out a book to read for pleasure at home with their family. This is supported by parent volunteers. We run a home-school reading system (up to Year 6), which encourages children to read daily- at the appropriate level for them. To ensure progress, children follow a colour coded 'book banding' system, and are encouraged to choose their own books within these bands with support in KS1 and with independence once choosing from the KS2 library.
In addition to reading comprehension embedded in English lessons, there are also specific lessons devoted to teaching reading skills. This begins as part of reading activities on a carousel in KS1 and progresses to whole class reading in KS2. Decodable books and real texts are used, appropriate to the children's reading ability and are often linked to topic work in other subjects- so the context is meaningful to the children. Appropriate GCPs and tricky words are pre-taught in KS1 and across all year groups vocabulary is unpicked to unlock the meaning of the texts. We have a focus on teaching the key objectives of the reading National Curriculum, especially retrieval and inference.
We run a 'buddy reading' system each term, where younger children are able to read to, and be read to by, older pupils in Year 5 and 6. This encourages a love and enjoyment of reading for all involved, alongside developing confidence in the older children and ensuring that younger children are being read with regularly.
In addition to this, we have yearly events such as World Book Day to foster a love of reading and create lasting memories for the children.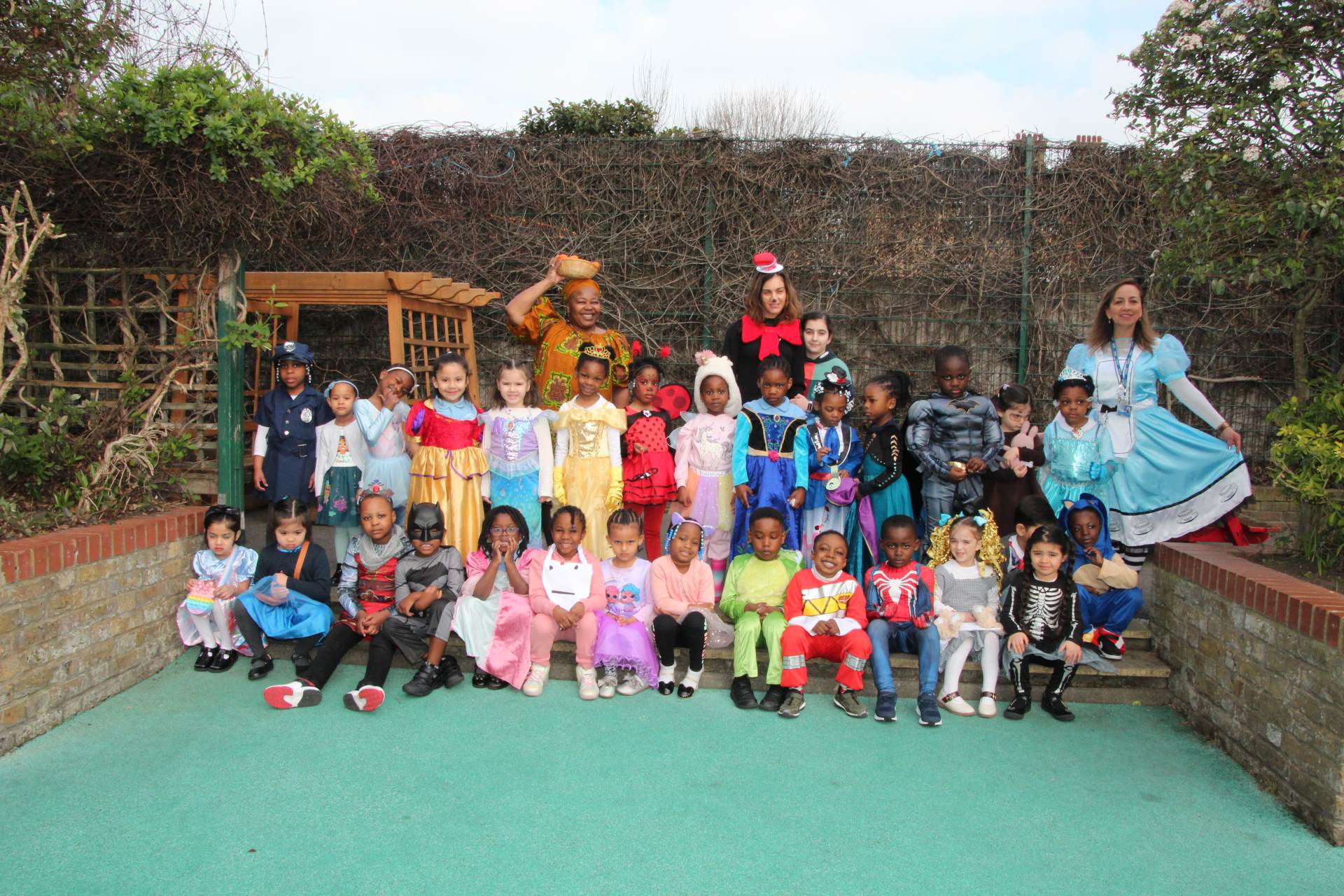 Writing
Across the St Joseph's federation, we place high-quality texts at the center of our curriculum – ranging from picture books to Shakespeare. By placing books at the core, we are allowing teachers to use the text as the context for the requirements of the national curriculum, whilst engaging the children, immersing them in a literary world and providing meaningful contexts for their work. In addition, we use discussion, drama and story-telling across all ages alongside workshops and school visits to inspire the children. Appropriate links are made between the chosen texts and other areas of the curriculum to deepen learning and understanding.
Writing tasks are purposeful, with a focus on the audience to shape the style and tone of the text. Children are provided with short and long writing opportunities: narratives, recounts, reports, poems, newspaper articles and explanation texts to name a few – using both formal and informal language. Ambitious vocabulary and literary language are taught to enable children to express themselves creatively and they develop an authorial style as they encounter a wide-range of authors and a variety of fiction and non-fiction.
Explicit grammar skills are taught through the texts so they can be applied purposefully by the children in their writing. A solid foundation is laid throughout EYFS and KS1 where children are taught the key principles of writing in order to develop their skills further in KS2. Early acquisition of clear handwriting with 'finger spaces' between in each word is crucial in this development and all classes follow the school handwriting policy and progression carefully. Children are taught to apply their knowledge of phonics to help them spell accurately and with increasing confidence. Our curriculum and teaching encourages pupils to use ambitious adjectives and adventurous adverbs as well as develop sentence structure using conjunctions and varied sentence openers to add description and variety to their written work. By the time children leave St Joseph's, we aim for them to develop a love of writing and to acquire the skills which will enable them to express themselves confidently.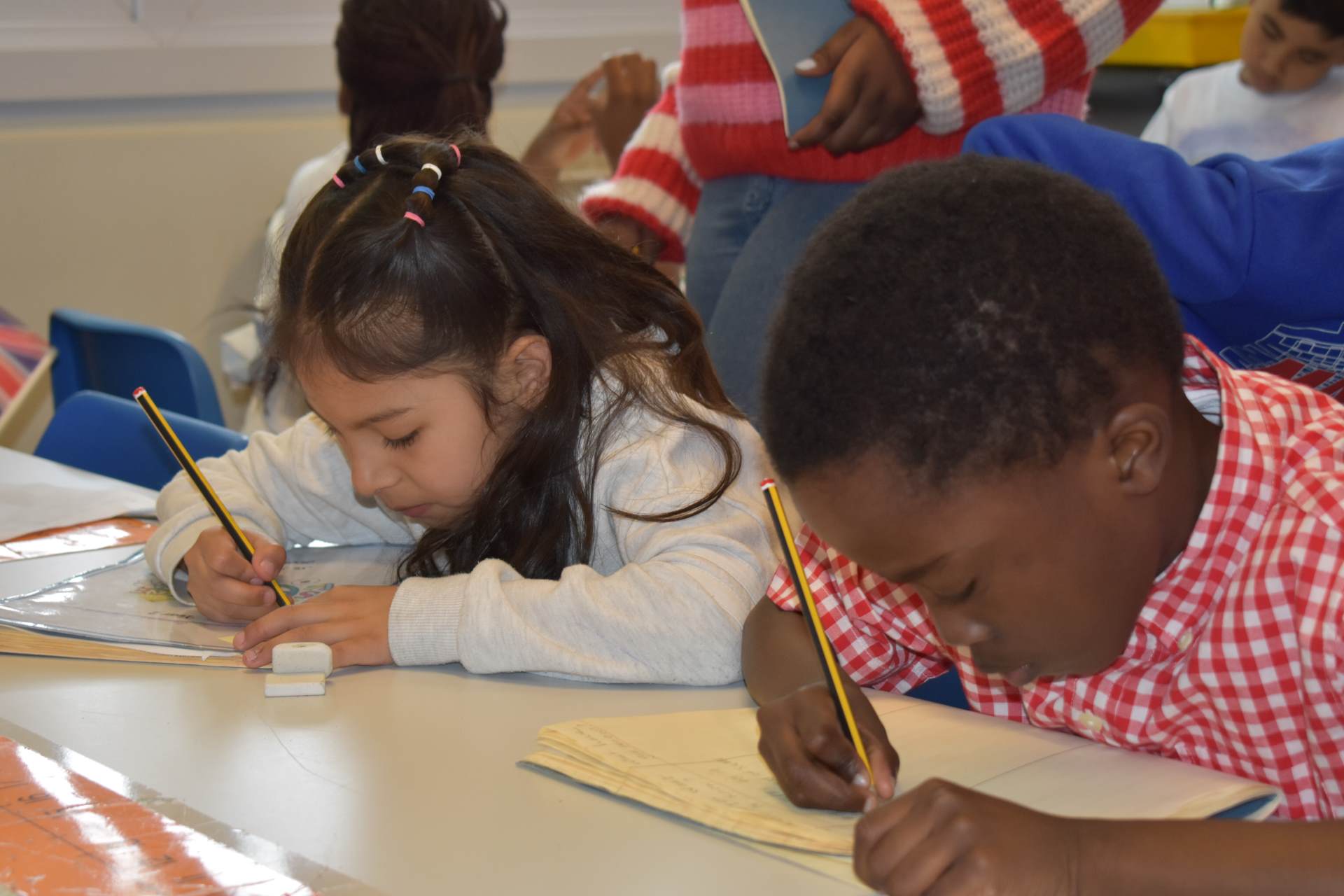 Handwriting
Across the federation, children are encouraged to take pride in their presentation and handwriting. Handwriting is taught from Reception to Year 6, at least two times a week, beginning with mark making and patterns in Early Years which quickly progresses to correct letter formation throughout the year, forming letters in the correct anticlockwise direction in Year 1 and beginning to form the horizontal and vertical joiners needed to join in Year 2. This continues to progress all the way up to legible, joined handwriting in Year 6. Children who improve their handwriting are rewarded with 'handwriting star' stickers from the Headteacher and their work is put on display.
Spelling
Spelling is taught from Year 2 – 6 following the No Nonsense Spelling Scheme, which builds on the National Curriculum's statutory word lists, and suggests games and activities to help children learn spelling patterns. Spellings are sent home as part of homework and children are tested regularly.
Grammar
At St Joseph's our teaching of the National Curriculum grammar objectives are interwoven in to English lessons through work on quality texts. Although taught within the structure of lessons, grammar is directly taught and children are expected to understand and use the correct terminology. As children progress in to upper KS2 some explicit grammar teaching emerges to meet the high demands of the progression of grammar expected in these year groups.